Consultant, Coach and Speaker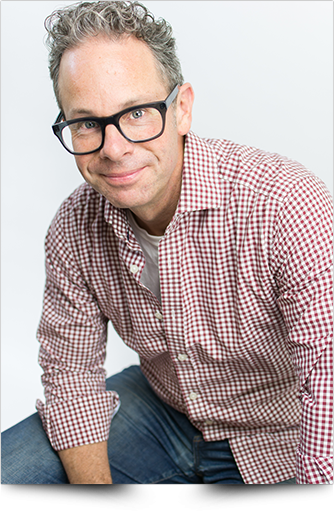 Peter spent the first two decades of his career in sales and sales management in the Office Furniture industry, working for leading design-led companies such as, Vitra and Fritz Hansen. During this time he held a variety of roles from key account management, A&D specification sales, Sales management and as a company trainer.
Additionally, he has also had the opportunity to deliver consultancy, training and organisational development for SME companies and large multi-nationals in the UK, Europe, North America and the Caribbean.
Through these various experiences he learned specifically what is required to create a high performance sales team in today's market, one that is capable of delivering consistent results.
In 2010, with a keen desire to help sales and management professionals maximise their sales performance he launched Linear Structure Ltd.
Today as a consultant, coach and speaker he advises senior management on how to design and implement practical strategies that deliver results and maximise their sales team's productivity. At the heart of his approach is an ongoing commitment to work alongside individuals as they implement the new ideas until they achieve measurable and tangible results. He is noted for doing this in a relaxed and disarming way and counts humour as one of the best tools in the learning process!

It's been a great experience working together with Peter. We now have a professional sales process in place, giving me the confidence and understanding to manage the sales team to produce consistently high results. His approach is practical and his enthusiasm and support of the team has resulted in them achieving a 70% increase in sales, which is an excellent result. One member of the team was completely new to field sales, and I'm delighted she achieved over £500k in her first year with Peter's help and support."
Stephen Baker – Sales Director – Solus Ceramics
He has worked with large multinational companies such as Armstrong World Industries both in the UK & Europe, but invests the majority of his time working with some of the fastest growing and dynamic SME companies in the design and technology sectors including Deltalight , Sedus, Solus Ceramics, Boss Design, Fagerhult lighting, netConsult ,Morgan Furniture and more.
Peter typically partners with the Managing Director, Sales Director or General Manager.
He helps them with all aspects related to their sales organisation, structure & performance including:
Sales Strategy formulation
Recruitment, induction and retention processes
Leadership development
Sales performance management
Sales training & support
He is keen to give back to the furniture industry as a member of the Furniture Maker's Company, the City of London livery company responsible for the British Furniture Industry's charity and educational development, which he supports and advises.
Despite a full schedule his main enjoyment is spending time with his wife Carole and their young son and daughter in the city of St. Albans just north of London.