A series of open discussions to take your teams online effortlessly, through the synchronicity of tenacious sales teams and creative marketing teams.
 Explore both strategic and practical tips as we delve into 4 elements of the sales process. Let's start the conversation!
Current research suggests the future of sales will see a permanent transformation across the board.
Sales strategy, sales processes and resource allocation of the salesforce will all experience a seismic shift, one that will move the sales organization from analog to digital as its primary method of initial engagement with customers.
This presents an immense opportunity  — but only for progressive sales management professionals who act rapidly to build adaptive systems that engage the customer in new and meaningful ways.
All of this means that now is the ideal time to start the conversation about how you can create your ideal sales future.
Not necessarily through great monetary investment but by strategically enabling the synchronicity of knowledge from both sales and marketing teams to create experiences for clients which can take that sale over the line.
Join Peter Holland and Sara Pearce on our four-part series, each session only 30 minutes long, where we'll scrutinize 4 important elements of the sales process concluding with a chance to ask questions and network with peers.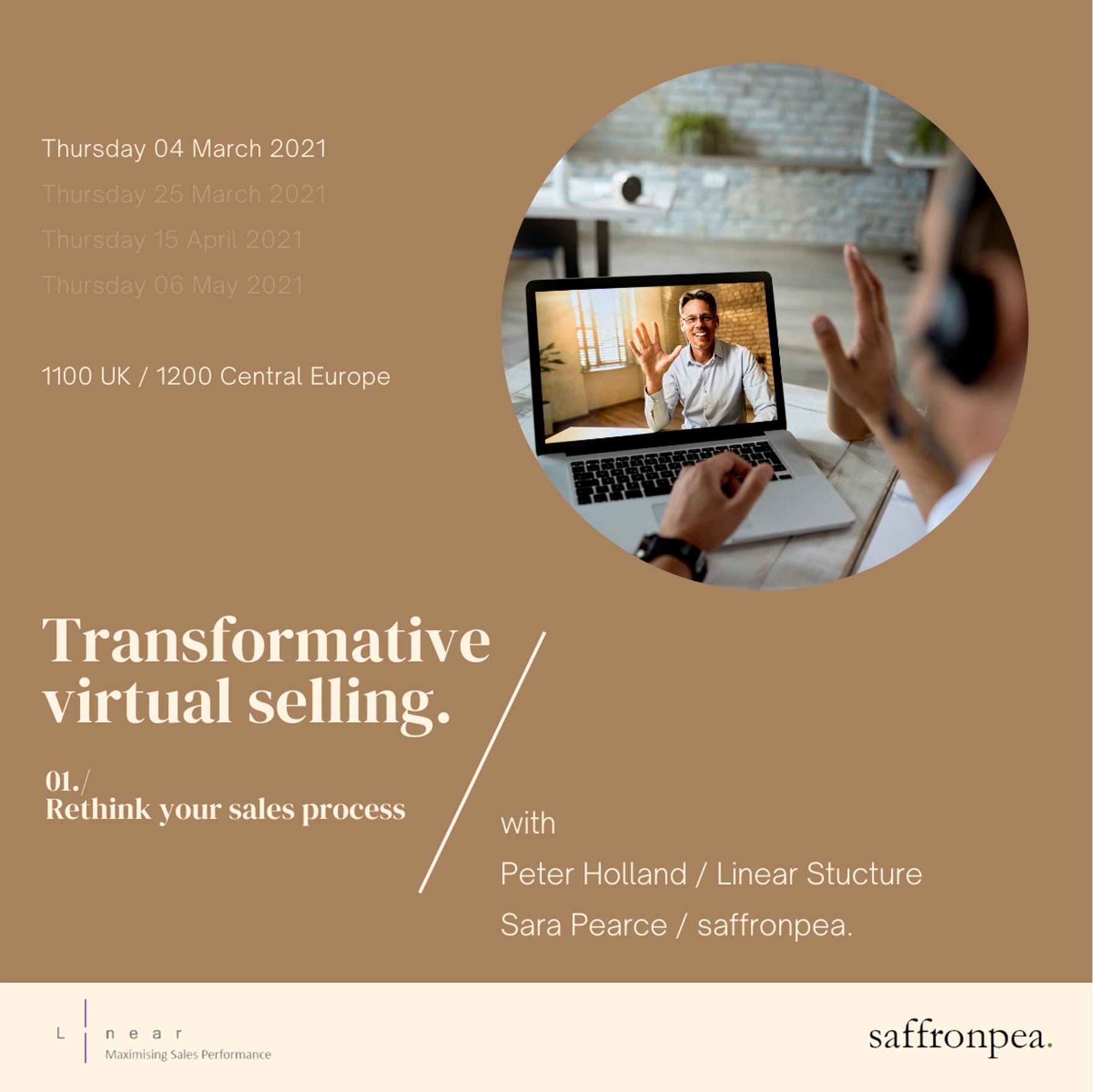 You are invited to register today for:
When: Mar 4, 2021 11:00 London
Register in advance for this meeting:
After registering, you will receive a confirmation email containing information about joining the meeting.