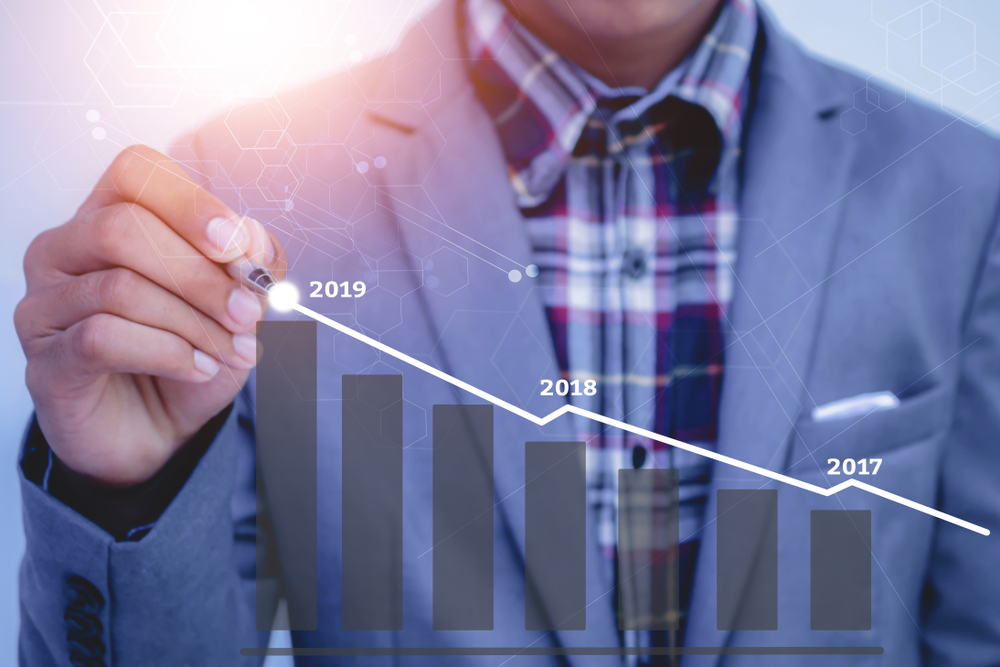 In this article, I'd like to share with you some powerful winning strategies to ensure your 2019 business plan gets the results you desire. I've used this approach with dozens of companies and seen the dramatic impact it's had on their performance and results.
In thousands of boardrooms around the world, budgets and business plans are being agreed and finalised for 2019.
Much thought and diligent research has gone into formulating these sales strategies to hit next year's objectives and financial targets.
The strategy or 'what we're going to do' part is often done very well. But it normally results in a business plan document that is cumbersome and often difficult to communicate and implement easily.
So, here is my question to you.
What have you done to ensure your plan is clearly communicated?
Can it be easily implemented?
Have you answered the question… "How are we going to achieve this?"
This is the question everyone will be asking themselves.
Frequently, over the years I've seen companies set new budgets and targets without any real explanation of how the sales team are supposed to deliver them.
This lack of detailed planning is responsible for many good business plans being poorly executed, and producing only mediocre results.
What's the impact on your business if the sales strategy is unclear?
An unclear sales strategy is Opaque to the rest of the company. Often, it's so poorly communicated that when you ask the staff, they struggle to articulate it and, as a consequence, they can't see how their daily actions affect the achievement of key objectives, which leaves them demotivated and disengaged. Not good for productivity or staff retention!
However, there is something far worse and that is a Translucent sales strategy, one where people "think" they understand what needs to be done, but it's not completely clear. Individuals are left to decide for themselves which path to take to achieve the goal.
This is dangerous as it causes confusion and conflicting approaches!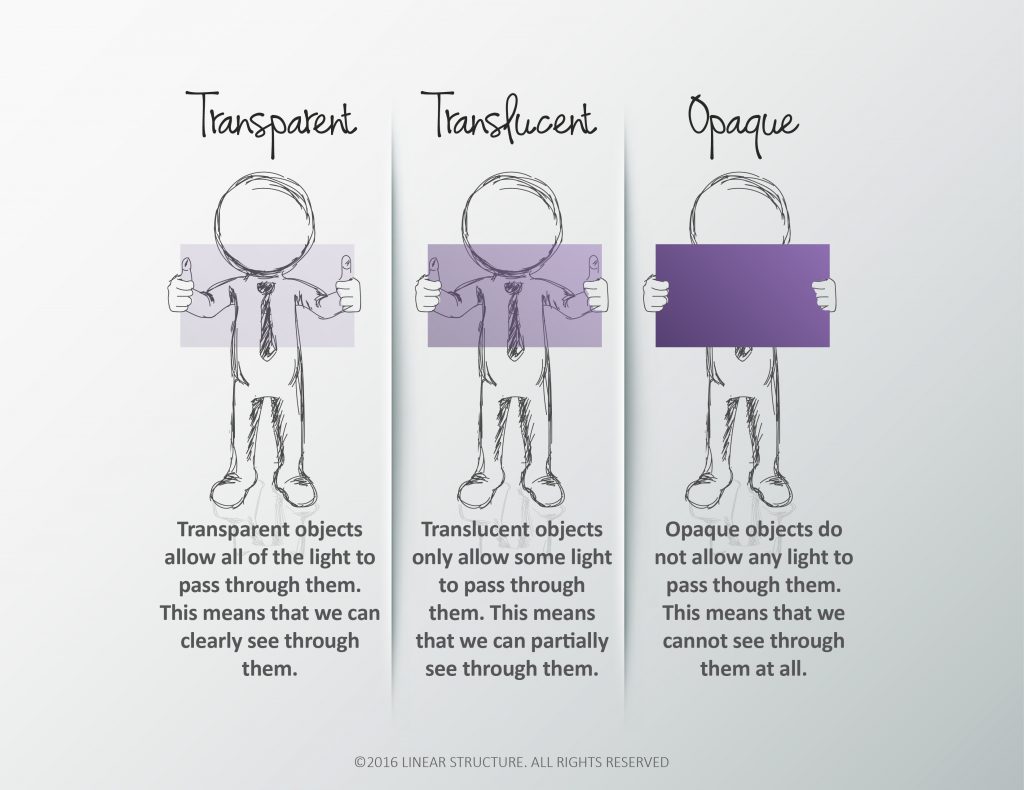 Only a Transparent strategy that is clearly communicated and fully understood is of true value.
So, how do I create this type of transparent winning sales strategy?
The answer to creating a transparent and pragmatic sales strategy lies in clearly identifying the key sales objectives needed to achieve your business goal.
Then reversing back and selecting the most effective sales activities to achieve these objectives.
Finally, pick some key metrics to measure the chosen activities so you can monitor your progress and keep on track.
The diagram below shows this reverse engineering process, practise using the technique to sharpen your skills.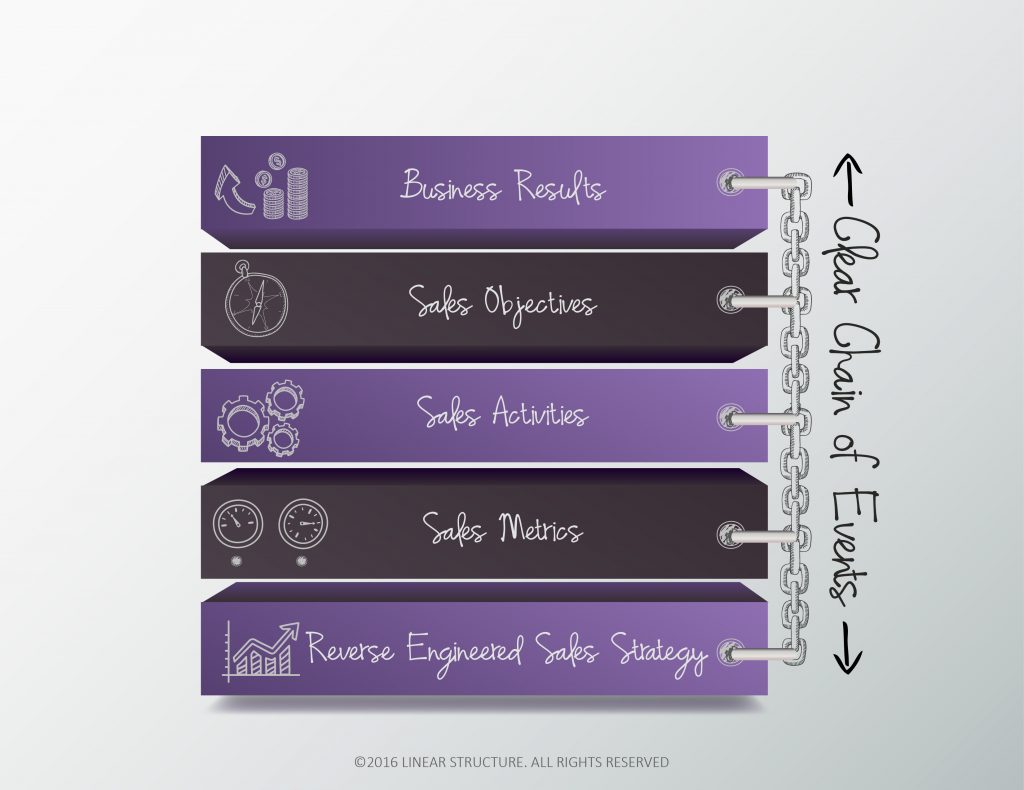 Here is a R-O-A-M action plan template. This one-page document gives you a clear strategic overview to communicate with your team and a practical action plan to fully implement it.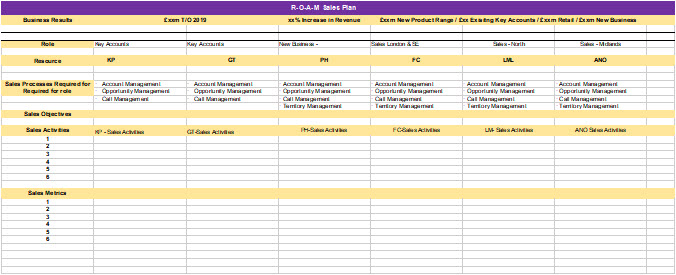 This is not a dusty business plan but rather a live, working document that you can review frequently to monitor your progress and ensure you are on track to achieve your results throughout the year.
Having this clarity enables you to give your sales team clear direction on how to achieve their sales objectives. You can then manage the team by focusing on the right metrics and predictably link the business results desired in the boardroom with the sales activities on the ground.
Without this direct link, it's almost impossible to get clarity and control over the implementation of your sales strategy.
It will also stop your sales managers drowning in a sea of data, as it focuses their attention on the few metrics that really matter. Ultimately, you will be on the right track, creating a clear set of operating instructions to drive the sales team to consistently higher performance.
This clarity enables the sales department to join their peers in finance and production as a professional management discipline.
What is the impact for senior management?
Instead of a myopic focus just on results and the analysing of sales figures, senior managers can now get an understanding of how these results were created. This is significant because it empowers them to take corrective actions midcourse through the year if the sales activities are not producing the desired results. As opposed to waiting for an improvement only to find that time is running out and the year's strategy has not produced the expected results.
A key factor in achieving this high-level of performance is the investment made in the sales management team. The diagram below highlights how the role of the sales manager is pivotal in ensuring that the strategy is well communicated and tactically implemented.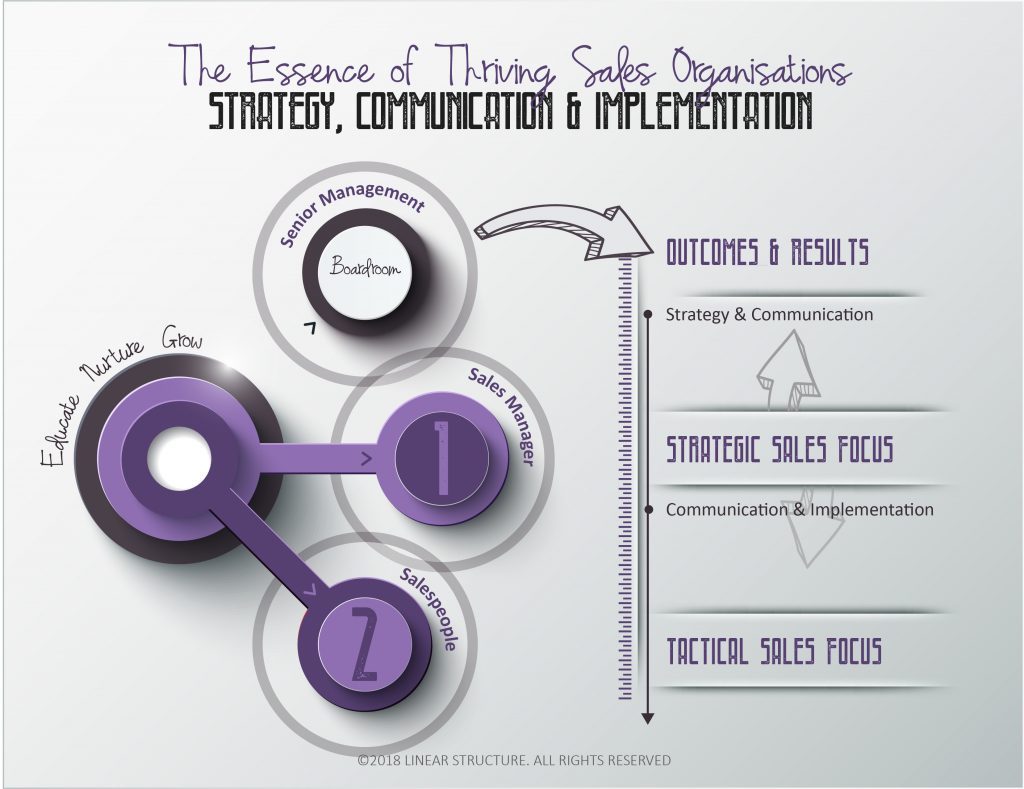 Smart companies are becoming more and more alert to the fact that they need to invest in developing their sales managers and not simply assume they can promote good salespeople to sales management without giving them the required support for a completely different role. By nurturing and growing their talent they are then in a position to multiply their skills, knowledge and experience throughout the team.
So, in a nutshell, I want to encourage you to take action now before the end of this year. If you take your business plan and crystallise it down into a clear R-O-A-M action plan you will be in an excellent place to hit the ground running in Q1.
Communicate this plan to your entire company, let them see the vital role they play in both implementing it and in achieving the company's 2019 goal.
Develop your sales managers with the tools and skills to successfully implement the plan with their sales team on a daily and weekly basis.
Companies that take the time and effort to do this significantly achieve high sales performance and consistent results month in month out.
It would be great to hear your own thoughts, experiences or questions on the business planning and implementation process, drop me an email at peter.holland@linearstructure.com
Here's to making 2019 your best year ever!