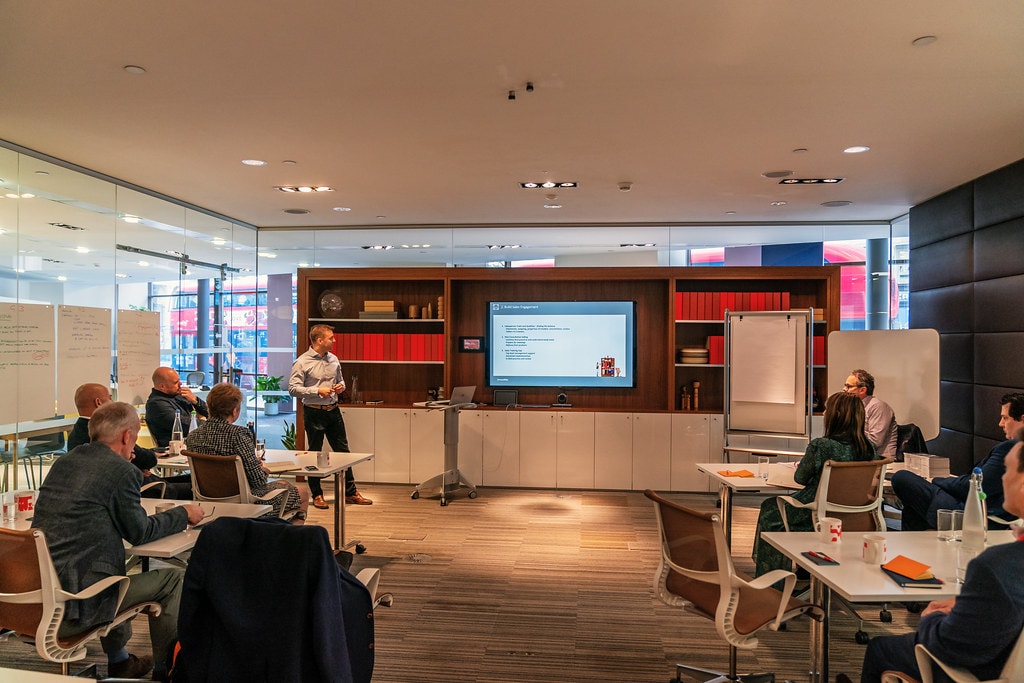 In this month's newsletter I wanted to share with you some of the insights and ideas from the latest Best Practice Sales Optimisation Day.
How to create value and differentiate your business in the digital age were topics discussed at the Furniture Makers' Best Practice Day, hosted by international office furniture manufacturer Herman Miller, earlier this month at their London office.
The day was led by Peter Holland, principal director at Linear Consulting, and Andy Humphreys, regional director – UK & Ireland at Herman Miller, with support from members of the Herman Miller sales team.
Delegates from 10 companies attended the event. They were split into groups and asked to discuss issues and identify areas of best practice within their own businesses.
The 3 challenges that stood out from the group discussions were:
Demonstrating value to create differentiation in a digital world.
Delivering strategy successfully in the field with results.
Managing change with engagement & accountability.
Demonstrating value to create differentiation in a digital world.
In the digital world 67% of the buyer's journey is on-line (Sirrus) with them only engaging suppliers later in the sales process. These better informed customers still need salespeople but the qualities they value have changed, as demonstrated in the below survey by US based Rain Group.
We found leading with insights, sharing digitally and verbally highly valuable in engaging customers, as part of a cohesive strategy across digital platforms. This is a fundamental change in the way salespeople are working to engage and attract customers. However, only with effective CRM usage can they manage the customer journey professionally.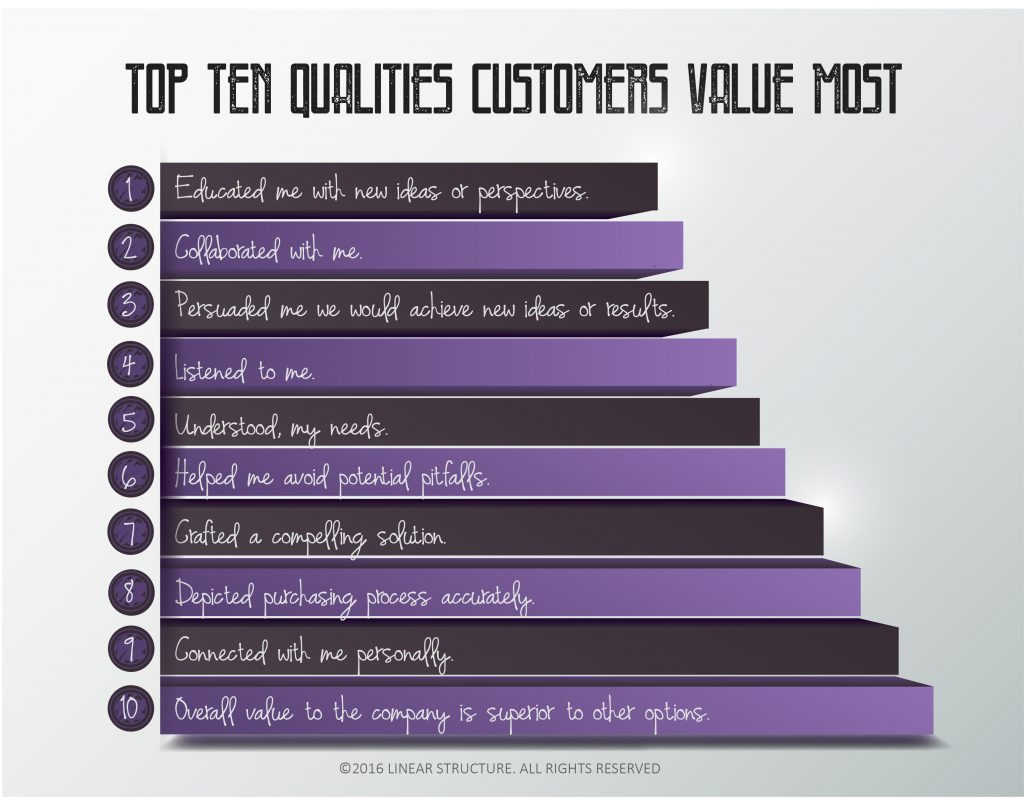 By using insight and expertise companies can attract the best clients, providing sellers with the opportunity to demonstrate their value and differentiation.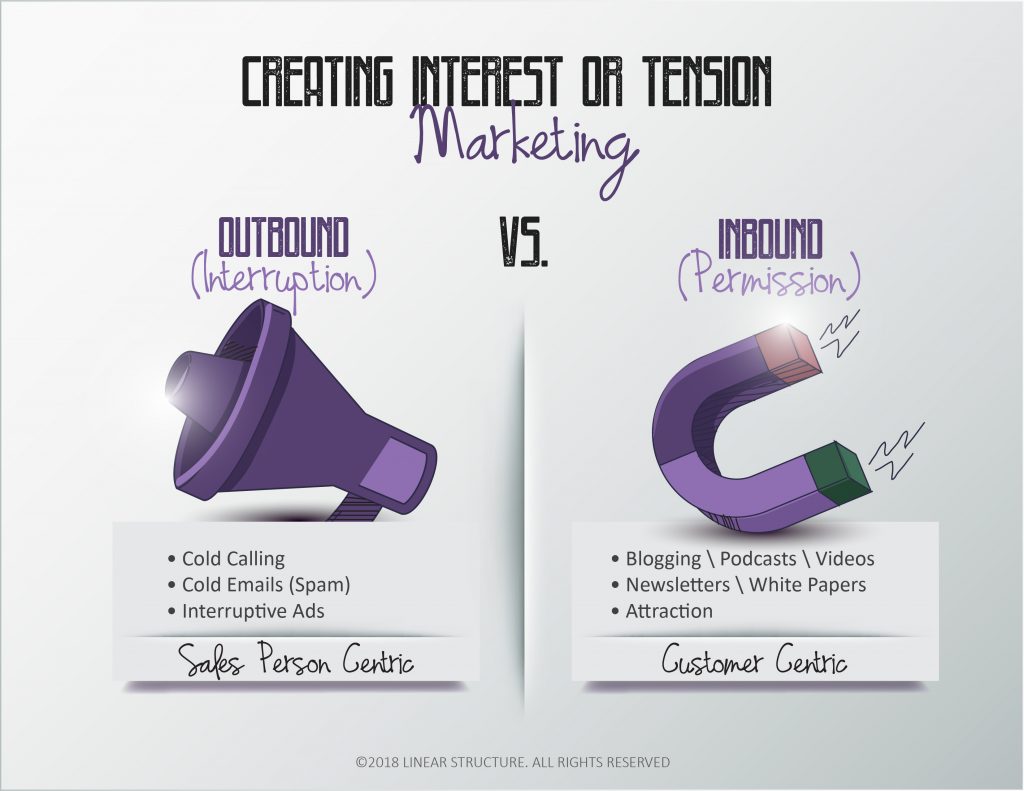 However, key to this level of engagement was the mindset of the salesperson. To create value their knowledge and expertise had to be applyed to the specific circumstances and achievement of the client's objectives. By crafting compelling solutions, they can take the client on a journey demonstrating how business transformation could be achieved together.
The below image shows how important it is to have an in-depth knowledge of the customer's business rather than focusing on presenting a product or service offer.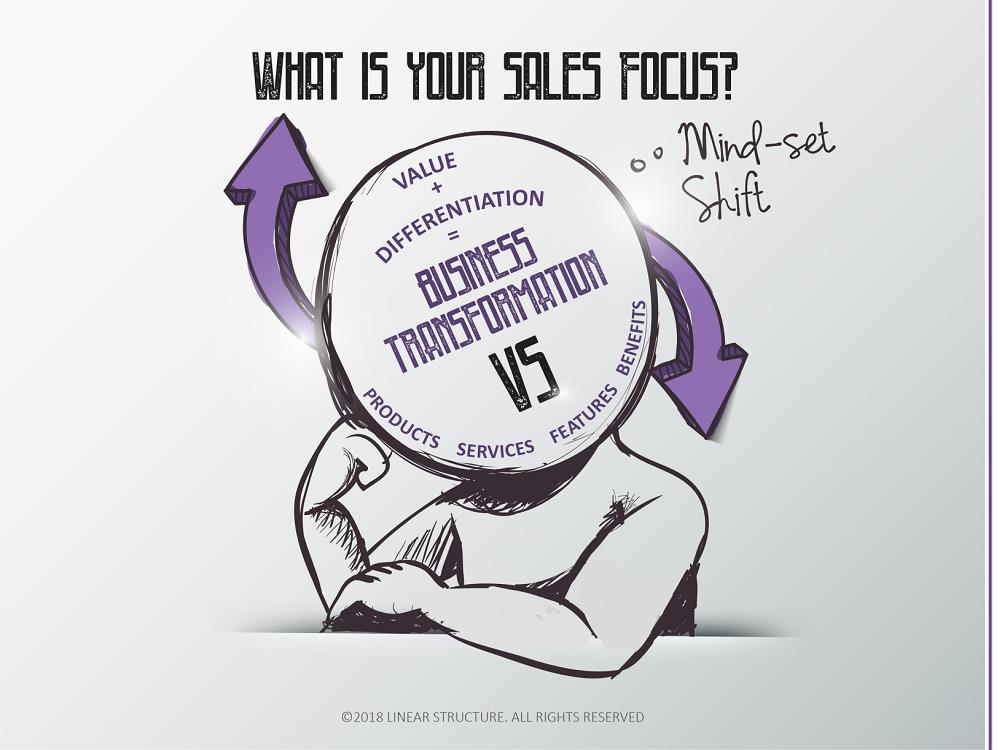 It was interesting to note, that rather than viewing the relationship as simply transactional, the top performing salespeople had a holistic approach to building relationships. For them creating life time clients was of primary importance and their focus was on ensuring the solution was implemented properly and achieved customer results.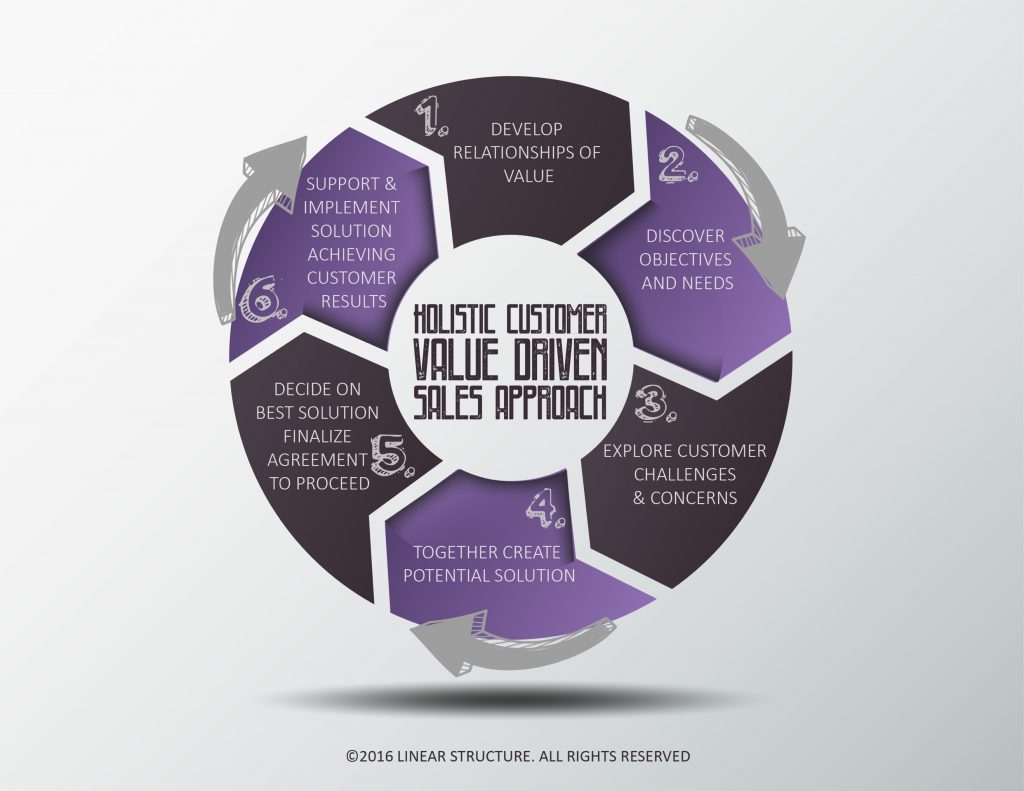 Delivering strategy successfully in the field with results.
Fundamental to getting any strategy implemented is its clear communication throughout the company. Our goal is to create a direct link between the results desired in the boardroom with the daily activities taking place in the field.
The essence of thriving sales organisations is their ability to link their strategy, communication and implementation together effectively.
One vital aspect to achieve this is the role played by the Sales Manager. They are the linchpin of the organisation. Taking the Strategy – 'What we will do' and communicating into the Tactical – 'How we will do it'. This allows their sales team to effectively implement it in their daily sales activities.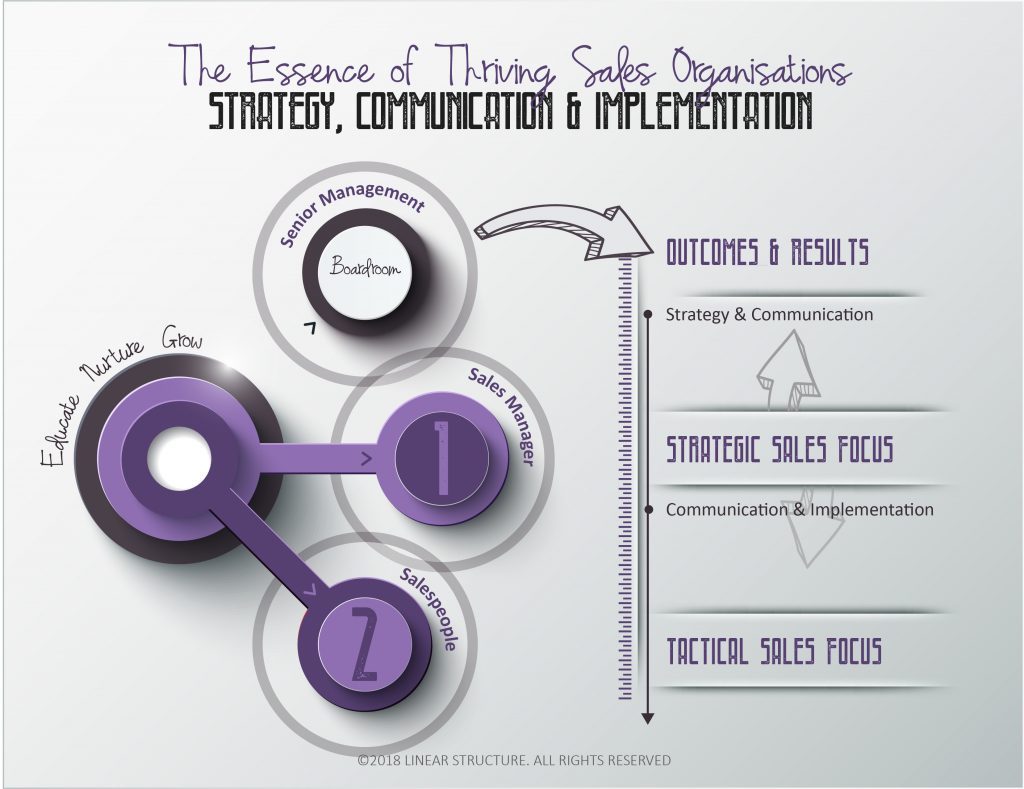 An effective tool to achieve this is the ROAM Action Plan.
By reverse engineering your sales process you can create a chain of events.
Business Results – linked to >
Sales Objectives – linked to >
Sales Activities – linked to >
Sales Metrics – to measure activities & results.
This one-page document transforms your business plan from a heavy document often rarely reviewed, into a weekly / monthly Action Plan that creates visibility and control over the implementation process. It also affords you the ability to make mid-course corrections if required, rather than waiting till the end of the year to see if your strategy succeeded!
Managing change with engagement & accountability.
Challenge
Managing change and getting buy-in from staff is a challenge. The group felt that engagement was best achieved when staff were involved in the process and had a level of ownership over the implementation of any changes.
However, creating this engagement and a high level of accountability was an ongoing challenge.
Solution
The below diagram shows a process to manage change effectively. People need help and support as the move from the 'Current State' through the 'Ambiguous Zone' of change until they reach the new 'Desired State'.
A vital factor is step 4. Demonstrate the Right Support.
Often Sales Managers are not good coaches, due to a lack of investment to train them in professional coaching methods. To provide the right support and get accountability this must be implemented.
Impact & Results
We found engaging staff in the change process, produces a sense of ownership and engagement. By following the Accountability Pyramid process and coaching professionally sales organisations record an average 19% increase in sales results.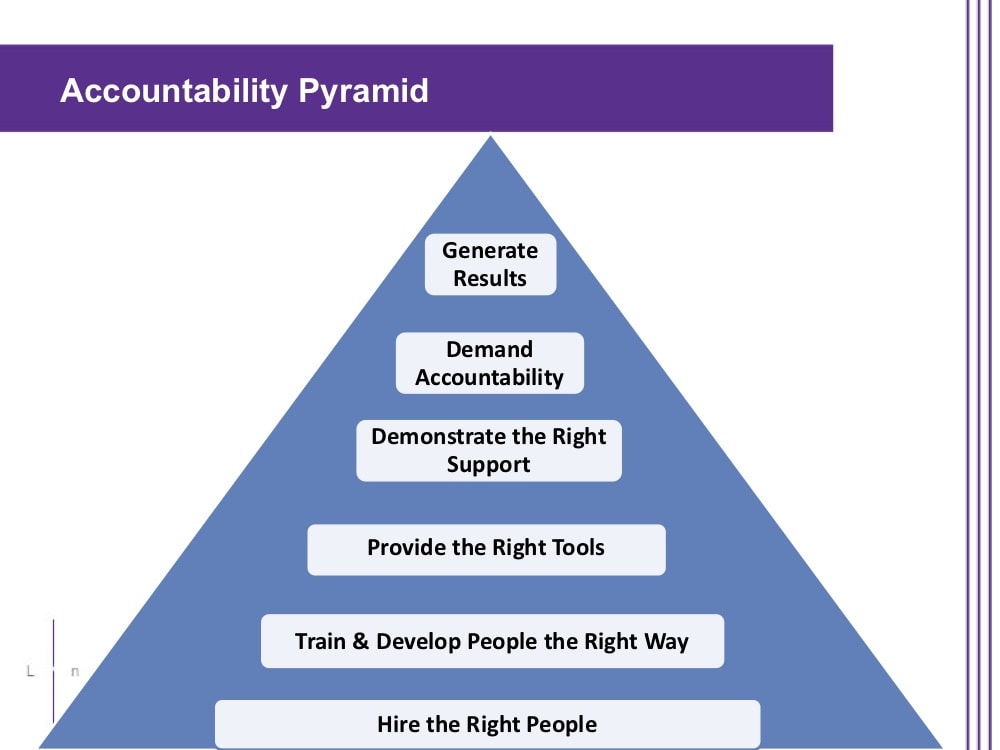 Coaching Issues and Solutions.
Several salespeople in our group commented that the five issues listed below really resonated with their experience of coaching in the field.
They were keen that sales managers take these points onboard and invest in developing their own coaching ability.
It is well documented that coaching is the number one activity sales managers can do to increase performance.
However, the definition of sales 'coaching' varies widely. With many salespeople left disconcerted by their managers efforts.
So, here are the five coaching errors we discussed.
Not Personalised. 
One size fits all, where the manager makes everyone work on the same specific area.
No Action Plan.
There's no plan of action after each session with 1 or 2 points for the salesperson to work on.
No Focus.
They focus on too many things to improve at the same time.
Not consistent.
Coaching is just another item on the To Do List, managers fail to realise it's importance so they don't make it a priority.
No Accountability.
When the manager doesn't link the field visit sessions to what the salesperson is supposed to be improving on, they're not accountable.
In Conclusion
My thanks to Andy Humphreys and Chris Dixon at Herman Miller for an insightful and impactful event and to all our delegates for their valuable contributions to the day. I'd like to encourage a sales audit of these three areas in your business to see the impact you can create on results. If you'd like further resources or to continue the conversation, drop me an email at peter.holland@linearstructure.com I'd be glad to hear your comments.