No one saw COVID-19 coming, and as a result, your sales content and process must adapt rapidly to the virtual environment.
Sales leaders across the world are struggling to pivot their plans and lead their teams.
So, here are six keys to ensure you thrive in this new reality.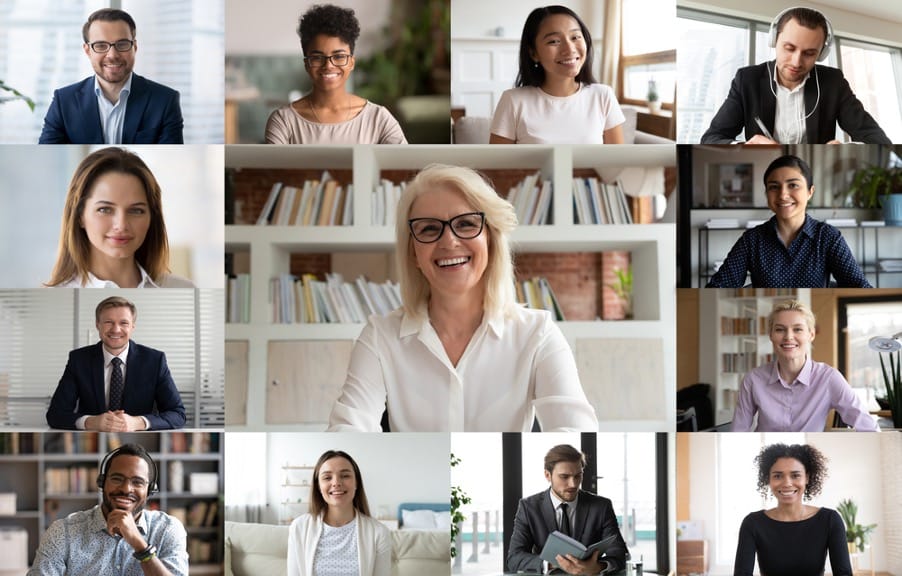 Lead with Value – Expertise & Insight.
Suggesting catch up calls just won't cut it anymore. You need to be interesting and engaging, if you want success in setting up virtual meetings with existing and potential clients. The key is to lead with your insights and expertise that are relevant to their current situation and challenges. Then demonstrate early on in your communication how you can add value and keep showing it frequently.
Often salespeople don't reflect long enough on all their previous experiences, the challenges they helped other clients overcome and the results they've created. Leverage this experience to select the interesting topics and relevant content to share. This will make your out-reach communication stand out from the crowd.
In a Nutshell
Give a fresh perspective.
Use your insight, unique expertise and network to educate and expand client's viewpoint.
Leave them feeling they've learned something worthwhile.
This approach gives you earlier and more frequent access to decision makers.
In a virtual environment your value needs to be demonstrated early on and often during the relationship. Focus on helping not selling.
Ask yourself – What will customers learn?
What expertise can you share to help reshape their business?
Recreate Your Sales Content.
Look at your attitude, if you think virtual selling is so much harder than face to face you need to think again. It's true, it has different challenges, but it also has several major advantages. Firstly, you can create really engaging sales content you can share on your screen in a way that encourages collaboration. This is something you could not easily do in a face to face meeting.
Secondly, you'll probably need to recreate some of your sales content, you'll need a specific 'tool-set' that is flexible and adaptable for all your virtual interactions. Both for social media, out-reach emails and virtual meetings. Getting this prepared in advance will allow you to be much more effective in a virtual environment, where you only have a few seconds to bring up a relevant slide or play a short impactful video clip during the discussion.
In a Nutshell
Virtual Environments = A More Effective Use of Sales Content.
Seamless demos and presentations guide conversations with an agility that is often not possible in person.
Create a logical interactive pathway that leads the conversation, covers issues, building trust and engagement.
It's vital to align presentations to both the stage of the buying / sales process and personalize it to the situation.
Create precise content in a useful range to deal with email, social media and web meetings.
Cultivate Networks & Contacts.
It used to be great to visit a prospective client's office, you were able to get a better understanding of the environment, culture and frequently you'd be introduced to other colleagues. Now you need to do this virtually by developing your network, sharing insights and connecting with people via social media. You will probably find you are in a position to help your clients too by introducing them to relevant peers who share their interests and challenges.
In a Nutshell
Recreate opportunities to leverage your network online.
Facilitate peer to peer relationships via introductions.
Diligently Prepare Your Technology.
One downside to working virtually is that it's a fairly unforgiving environment if you have technology issues. We've probably all been on calls where the meeting's gone South when someone says, "I'm really sorry it was all working fine earlier I can't see what's gone wrong…". The antidote to these situations is to build into your diary 10mins to do a compete check of your I.T before you start. Create a checklist, to cover, sound quality, volume, lighting, internet connection speed, the background and your personal appearance. Sounds basic, but your professionalism is being judged on every aspect. Make sure you and your team know how to use all the advanced features of your technology to create an engaging experience. Do it right and you gain competitive advantage because the reality is many people just don't bother and let themselves down unnecessarily. I've even had meetings where salespeople have their camera off…can you imagine the impression? Next.
In a Nutshell
Train yourself and your sales team to be experts using your virtual meeting system.
Use a checklist prior to each call to ensure top I.T performance.
Restructure Your Sales Process.
You need to review your sales process, because it's very likely your customer's buying process may have adapted significantly since Covid-19.
This means you now have to be more structured in the way you manage opportunities through the pipeline, ensuring you are on the same page and responding appropriately.
It's your responsibility to create a 'winning path'. By this I mean your process and presentation must address the interests and concerns of your audience in a logical, easy to follow format. So, keep it simple and above all, ensure the content you share makes it easy for your prospects to confidently take the next step.
Over complicated presentations will require additional work for prospects to unravel, slowing down the decision-making process.
Remember, one of the challenges of working virtually is it's harder to read the room. You can easily miss vital signals or body language you would have picked up on when face to face.
So, be sure to check-in regularly with everyone in the room to see if they have any questions or reservations and ensure your message is resonating with them.
Then, if you find it isn't going well don't be tempted just to plough on regardless. STOP address the concerns or questions. I'd suggest this would be an ideal time to use a virtual Whiteboard, share your screen and sketch out the issues and invite others to collaborate and share their ideas on potential solutions. This is a powerful method to gain engagement and joint ownership of any eventual solution for the client.
Create a Winning Path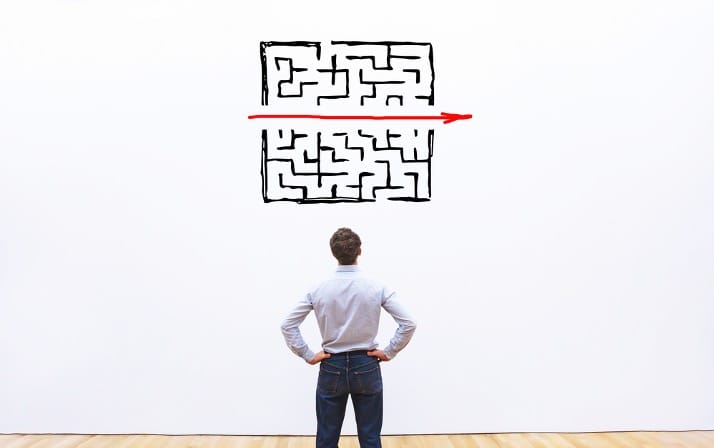 In a Nutshell
Make sure your content helps the decision-making process!
Disconnected content requires more energy to sift through and delays someone taking the next step.
In 'Virtual' delivery it's harder to read the room. Continually, confirm that you content is resonating?
If not STOP and make a course correction.
Amazing Virtual Experience = Creating Defining Moments.
When you look back at some of your best client relationships there will always be a series of "defining moments" where the customer evaluated you and decided they wanted a business relationship.
It's possible to achieve these moments in a virtual environment just as in a physical one. But they don't occur spontaneously.
So, if you are used to frequent in-person engagement you will need to revisit your process and proactively curate these positive defining moments, the ones you know that create customer intimacy.
Ultimately, whether you are working virtually or in-person selling is reliant on building strong personal relationships based on mutual trust and understanding. That's never going to change, we're all still human!
However, by diligently adapting to these ever-changing environments we can still bring incredible value to each other and achieve all our mutual objectives.
If you'd like more in-depth insights on creating your own winning path check out this webinar https://www.linearstructure.com/video/how-to-create-an-outstanding-virtual-customer-experience/
or drop me a line with your thoughts at peter.holland@linearstructure.com and we can continue the conversation.
Here's to your continued Sales Success!
Peter