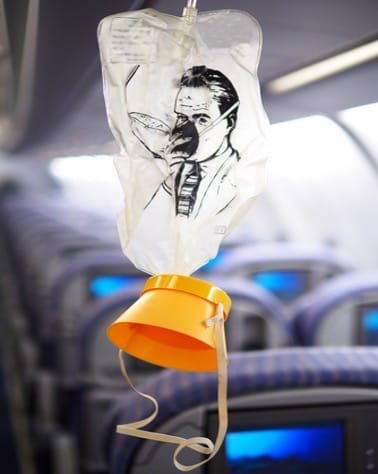 Put your own Oxygen Mask on 1st.
Over the last six months we've all been on an emotional rollercoaster. It's good to acknowledge this fact and the effects uncertainty have on yourself and those around you. In the first few months of the pandemic you were probably reacting on adrenaline and coping with the sudden changes. But now as time passes it is becoming even more important to take care of our own mindset so we can help others to not just survive but thrive in new circumstances.
So, here are 10 tips to create and strengthen a positive mindset.
Acceptance – Allow yourself the space and time to adjust to different circumstances. Feeling fear, anxiety, doubt and stress is a completely normal reaction and this understanding will help you accept your own feelings and the behavior of others.
Resilience – Is vital to maintaining perspective.
Remember you still have:- Ability to provide great value to others.

– Opportunity to pivot & improve.

– Focus on past successes.

– Time now for development.
Energy is key – How you feel mentally and physically is dependent on getting the basics in place.
Adequate Rest
Good Nutrition
Regular Exercise
Hydration + Vit C & D to Boost Immunity.
Socialise – Engage with family and check in regularly with friends and colleagues. The lack of social interaction has been one of the toughest challenges. So, don't neglect the virtual opportunities you have to engage even if you feel 'zoomed out' sometimes!
Chunk your workday. – Many of us will still be WFH a lot in the foreseeable future. To make this work effectively you need to break up your day. Make sure you include taking a walk, exercising, doing errands odd jobs etc. You'll be more productive if you don't work back to back all day. Four hours of focused work + plenty of breaks will get you results faster and you'll be able to sustain momentum over the coming months.
Achievement Routine – This might sound crazy but taking action and achieving even small tasks is vital to having a sense of control. Don't lounge around. Get up at the same time, make your bed, shower, dress well and schedule 3 daily priorities. Once listed allocate specific time slots during the day to achieve them. These simple steps put you in the right mindset, especially if your WFH motivation is low.
Creative time – Build in time for hobbies, interests, maybe music or sports. Include some personal and professional development. This will keep your mind busy and focused on new positive information.
Limit News Exposure – I think we've all realized having constant news feeds on is counterproductive. It saps energy and focus from your positive actions. Just check-in twice a day, you'll notice the difference in your attitude and don't worry you'll still be up to date on the latest events.
Dive into Humour – Watch some comedy each day. What's your favorite? Friends or Seinfeld, Peter Kay or Dell Boy? Nothing lightens the load faster than a great laugh, preferably with family and friends.
Provide Help & Support to Others – Who can you help? Maybe this should be the number 1 on the action list. Giving generously of your time or resources to help family, friends and others in need helps them. But maybe the greatest gain is the sense of wellbeing you get from being able to help someone that needs your assistance.
The secret to Thriving in Ambiguity…
Focus on Today.
These two men experienced tough times…here's their wise advice.
"Focus on what you can do, where you are, with what you have right now."
Theodore Roosevelt
"It is not our goal to see what lies dimly in the distance but to do what clearly lies at hand."
Thomas Carlisle
I encourage you to checkout this live webinar which dives deeper into this subject with additional ways to help you accelerate your recovery.
https://www.linearstructure.com/video/accelerate-your-recovery-mindset-leadership-to-thrive-in-ambiguity/
"So, put some fresh daily activities in your calendar that will strengthen your mind, body and spirit!"
Dedicated to Your Continued Sales Success!
Peter